My tasting notes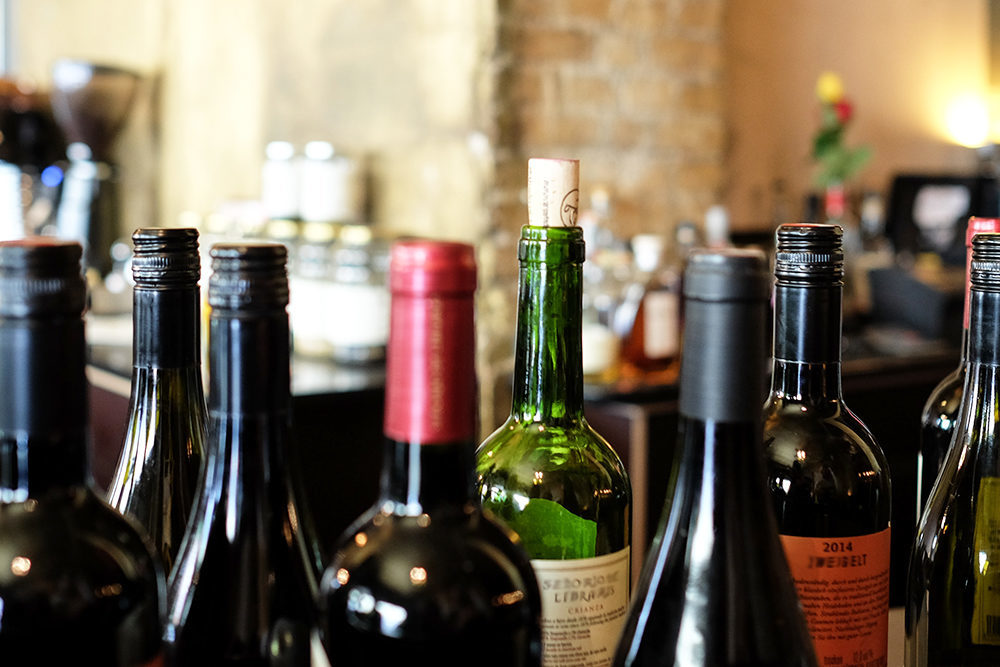 Coups de Coeur in Brussels ❤️
My favorite wine places in Brussels. Shops, bars, restaurants. I can only name some. Don't worry, I keep the others in mind for the next article.

A night out in the town often starts at Rubis in Saint-Gilles. First, I frequented the place because a lot of my friends lived in the neighborhood, but soon we just met there for the place itself. The thing about Rubis is that it is a generous place. You can give a description of what you feel like drinking, and the friendly staff gives you a few options to taste before choosing your wine. As a result, I'm always happy with my choices, and I often return for more. Rubis is also a wine shop, so I easily hop by for a nice bottle (knowing the taste already) when visiting friends. The tapas there are also delicious!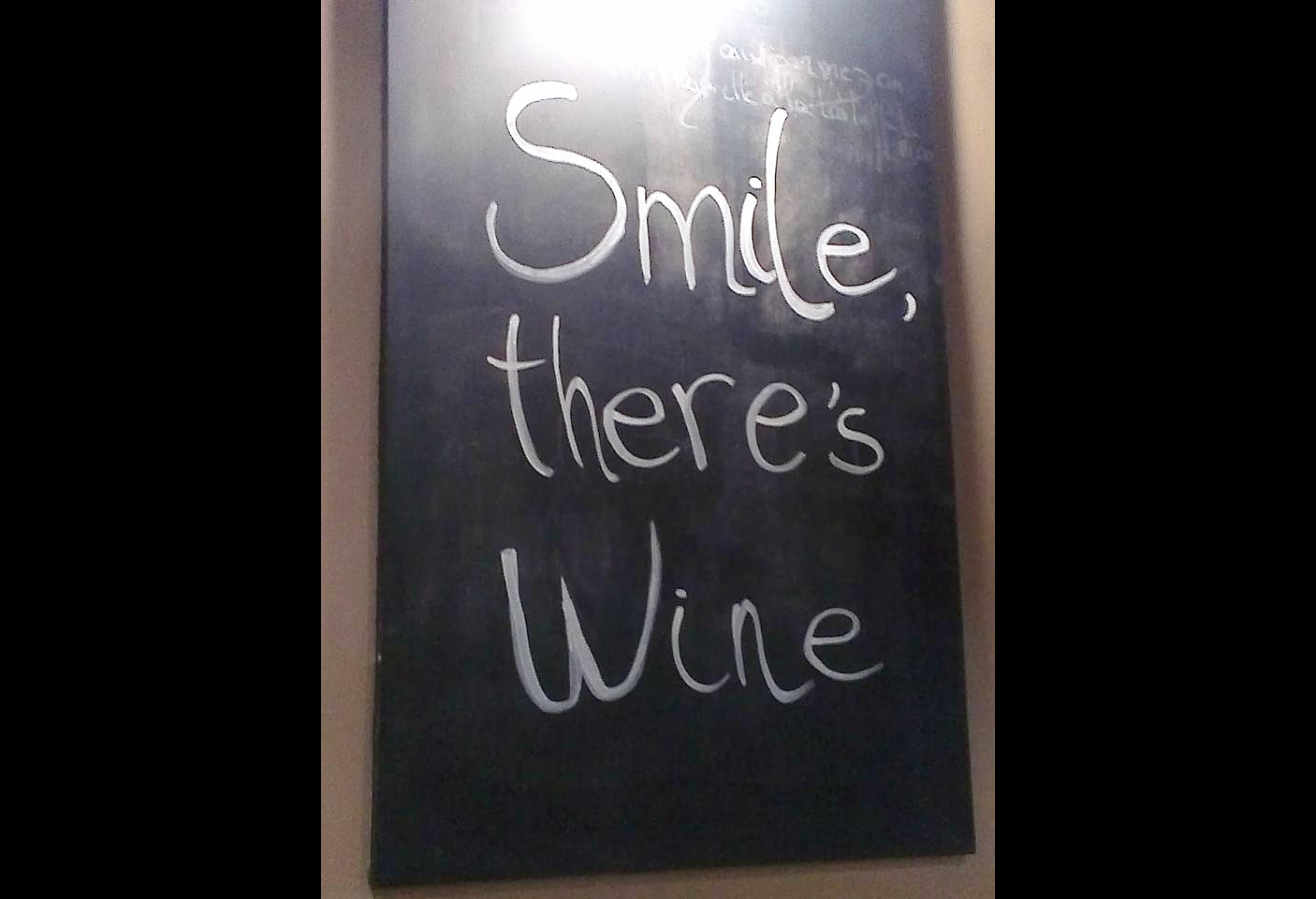 Closer to where I live in the city center of Brussels, I sometimes spend an evening on natural wines in Bar du Canal. A very nice selection of wines, good advice, and an even larger and more refined choice of accompanying tapas. The thing about natural wines is that you either love them or hate them. The range is so wide, that in the end, there is a wine for everyone's single taste though.

For an amazing choice of Italian wines, and very nice accompanying food, my favorite place is Winehouse Osteria. A very small place, about 10 tables, but with a very large and excellent choice in wines. The Abate Pietro from Le Corti dei Farfensi, a Syrah from the Marche region, was a real discovery. They also function as a wine shop, so yes, you can take these amazing bottles home, although they are a bit pricy.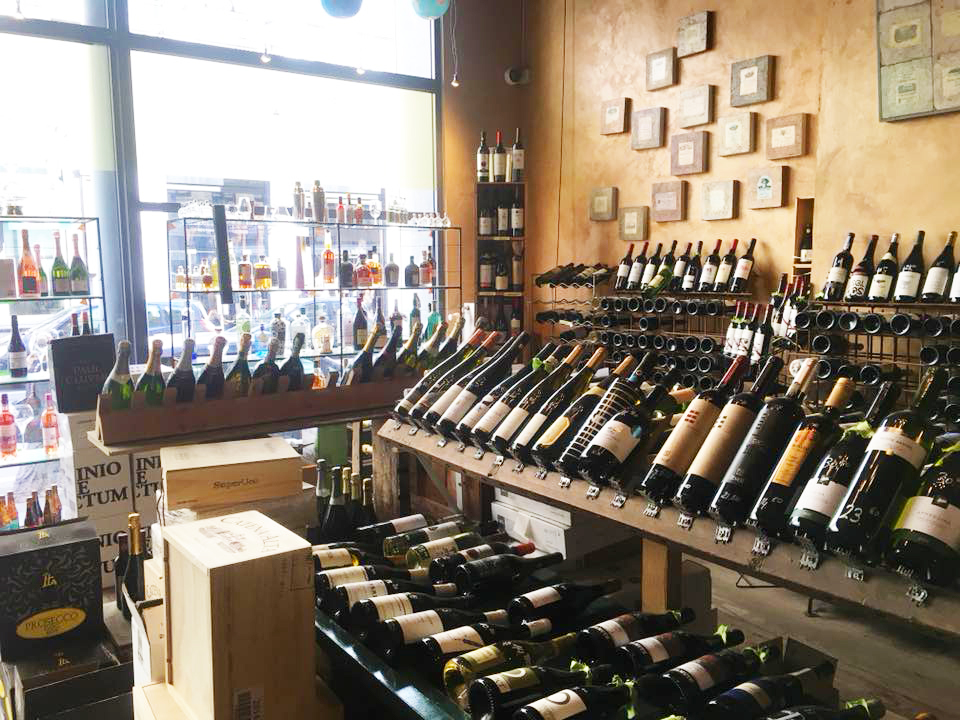 You can find me occasionally working at Migs' world wines. A dazzling shop, with wines and spirits everywhere, you don't know where to look first. If they don't have what you're looking for, be sure it will be hard to find elsewhere. I'm always very pleased to work there, mainly because of the amazing team of skilled colleagues, real connoisseurs who are all passionate about wine. We can talk for hours about the newest discoveries or exchange wine anecdotes. Every Saturday, some bottles are open for tasting, and on weekday-evenings, one of my colleagues Patrick organizes tasting events, not only about wine but also about whisky or gin tonic. If you are a lover of whisky, rums and gins, check out their website ;-)

Hosting people at my place, around a nice bottle of wine, is something I really like doing. I only needed the right equipment so to say and I started off with this very nice set of elegant glasses, 12 in total. Thanks to my clumsiness I had none left after a year. Since then I buy my glasses at The Bootik by Dishes Factory at the Marche-aux-Poissons. I found a set that is extremely strong, in two years' time I have only managed to break one, using great effort!
28.04.2019
Brussels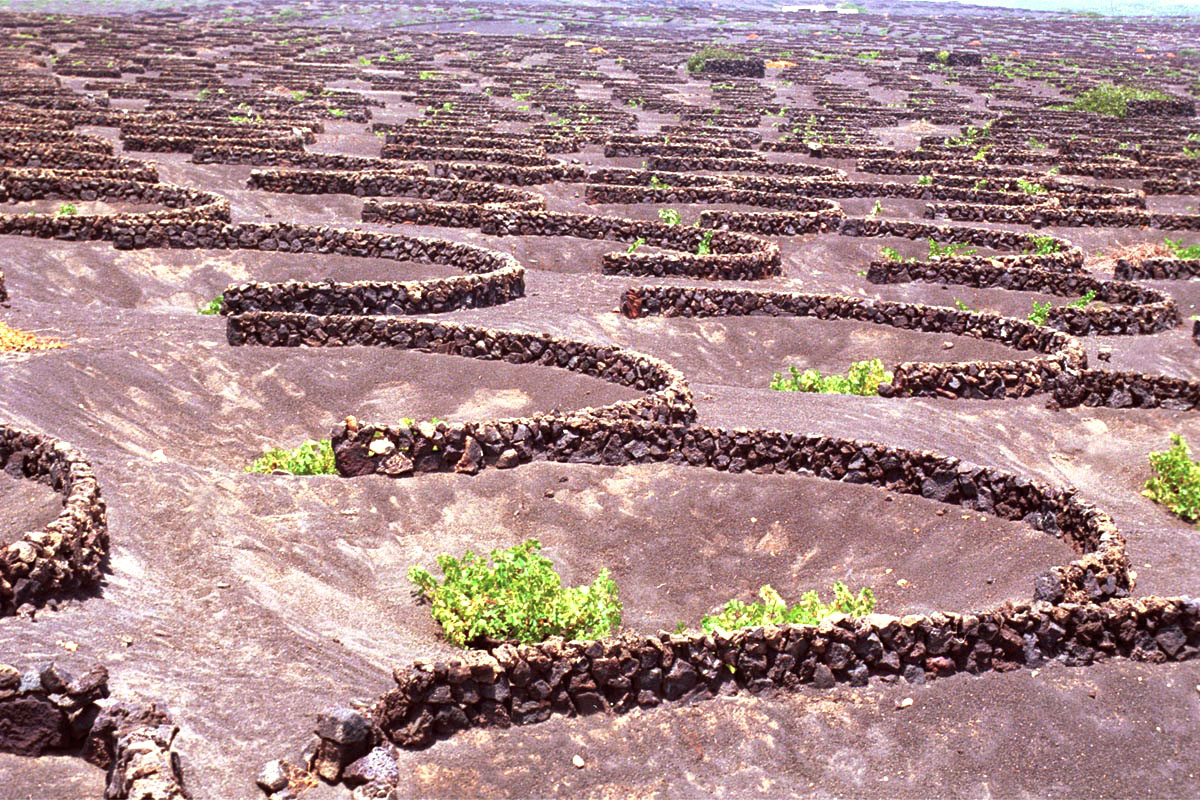 Tasting notes on Lanzarote wines
Holiday! One week in Lanzarote in February to get away from the Belgian winter!

Lanzarote is one of the Canary Islands and after Tenerife the biggest producer of wines of the region. These wines rarely make it to our shops though either because they do not have an outstanding reputation or haven't been discovered yet on the global market. But being on the island, I did find some very nice quality wines. Wine makers have embraced modern techniques together with some very old craftmanship. This brings out the needed freshness in the wines, that in the past tended to be too sweet and too bland, not adapted to our modern palate. Yet another reason you don't find these wines in Europe is because the production is very small. Lanzarote produces only 3 million bottles annually, which is quite a small number compared to the massive production of other wine producing regions.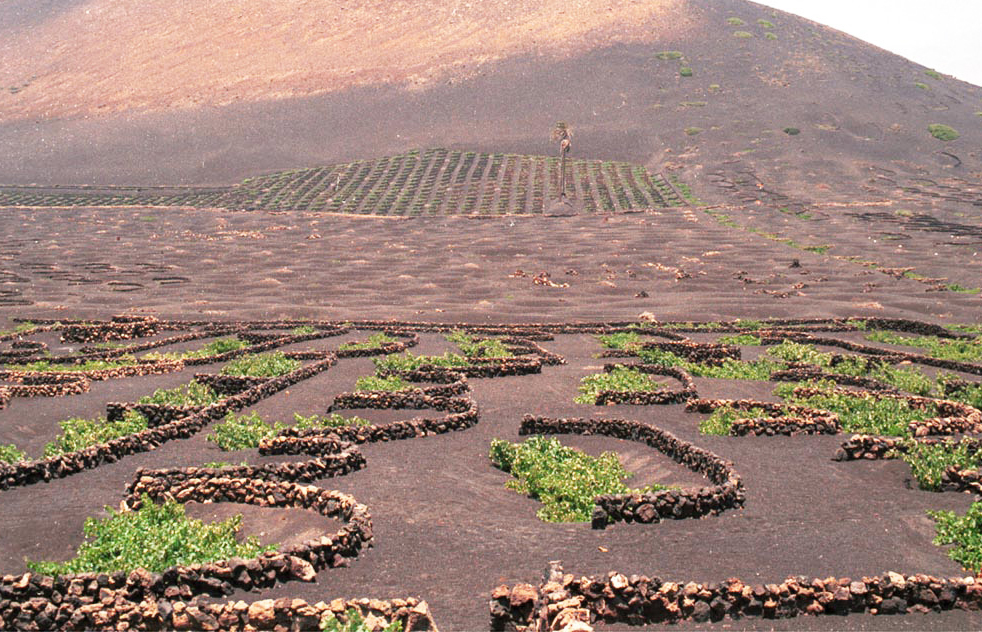 The first thing that gets to you when you're in Lanzarote is the landscape. Black, volcanic soils everywhere, barely any plants, here and there but a cactus or a palm tree. It is said that the moon landing was filmed here. I can almost believe that!

The climate: Eternal spring! Temperatures around 20 degrees all year long, never too cold, never too hot. The wind is tricky though, in the evening you need to dress warmly. It never rains, but at night the island can be covered by a humid dew.
In this climate, no bug or plant disease can survive. The Canary island has therefore never suffered from the Phylloxera epidemy, that killed so many vines all over Europe and the rest of the world.

Farmers cover their fields with a special soil, called "picon", vulcanic ash. This ash layer of about 10 cm, traps the night dew, and keeps the roots of the plants humid during the day.

Farmers also built walls around each individual plant protecting them from the severe and constant harsh winds on the island. Each plant has its own wall protection. The first days of visiting, I didn't see the vineyards. The walls hide the plants too well. The vines grow very low, they crawl over the floor, so to speak. It is when you start to notice the special architecture, that you suddenly see farming everywhere.

On a laid-back night in the local Cantina in Haria, we met Juan, who took us on a tour to his private vineyard. Juan is a former school teacher, and a regional expert in wines. He's part of several farmer groups and helps developing new local grape varieties such as Lajiares, a white variety they are trying to get recognized for the appellation.
Juan showed us on the trip abandoned vineyards all over the north of the island. Proof of the fact that the main occupation of the island before was wine making. Now the main income is tourism. But tourists like to drink wine.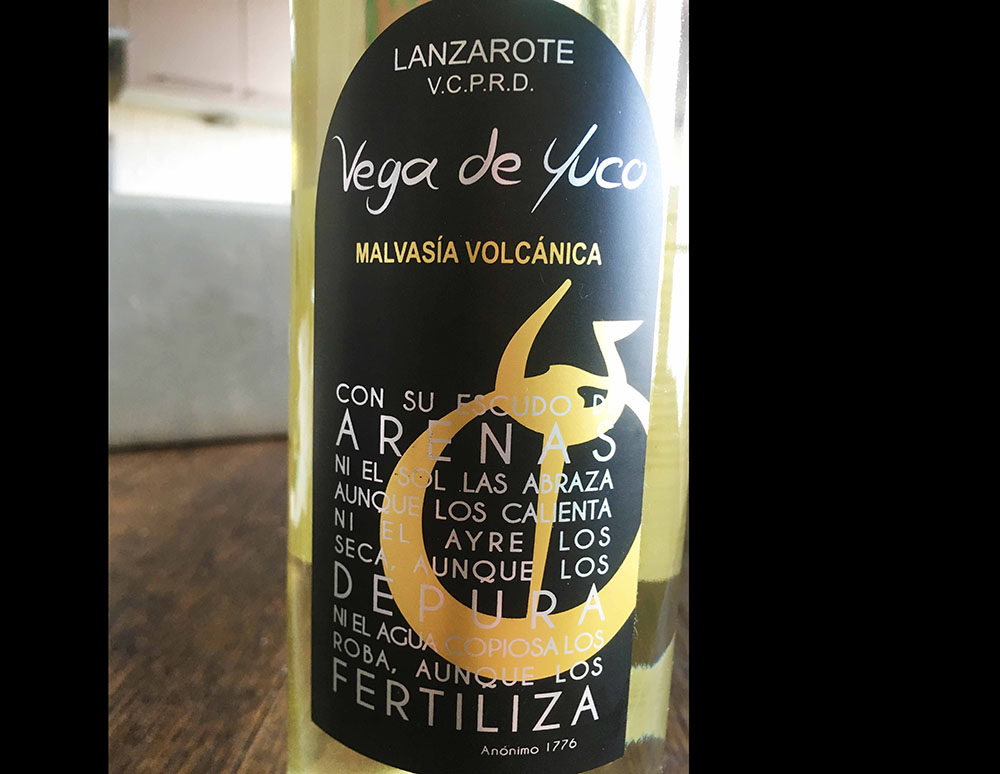 The locals themselves are fond of their white wines, and they are right, these go super well with the local fish! 75% of the white wines is of the Malvasia grape, locally called Malvasia Vulcanico. If you don't pay attention, you will be served a semi-dry or semi-sweet (Malmsy) wine, so be clear about what you want.

I personally fell for the wines of the bodega Bodega Vulcano de Lanzarote. Very modern wines, crisp and dry Malvasia. They offer a very nice wine tasting in their local shop, where I discovered a Malvasia elevated on wood (delicious) and even a Listan Negro (the only important red variety on the island) that was much smoother and less "rustique" than what we tasted before in the local cantina.

A second best are the dry Malvasia's of vegadeyuco.es. I have to admit, I never tried the semi-sweet wines, mainly because of their blue ugly bottles.

There's more to taste, that is for sure. I never tried the wines of El Grifo, the eldest winery, with an outstanding reputation. So, I'll have to go back!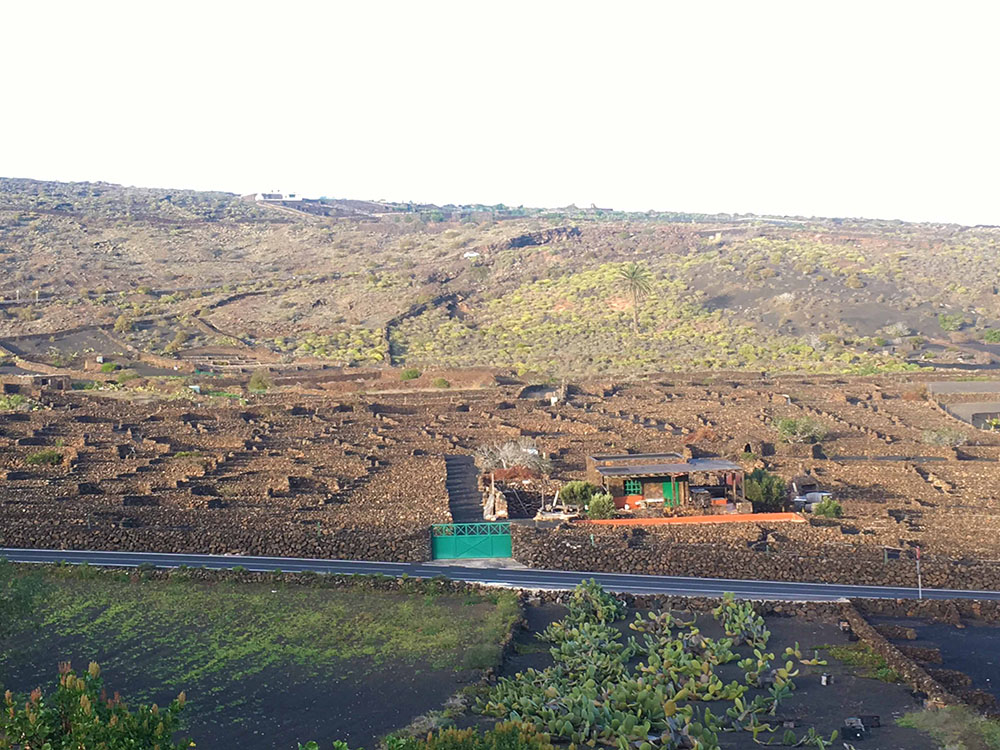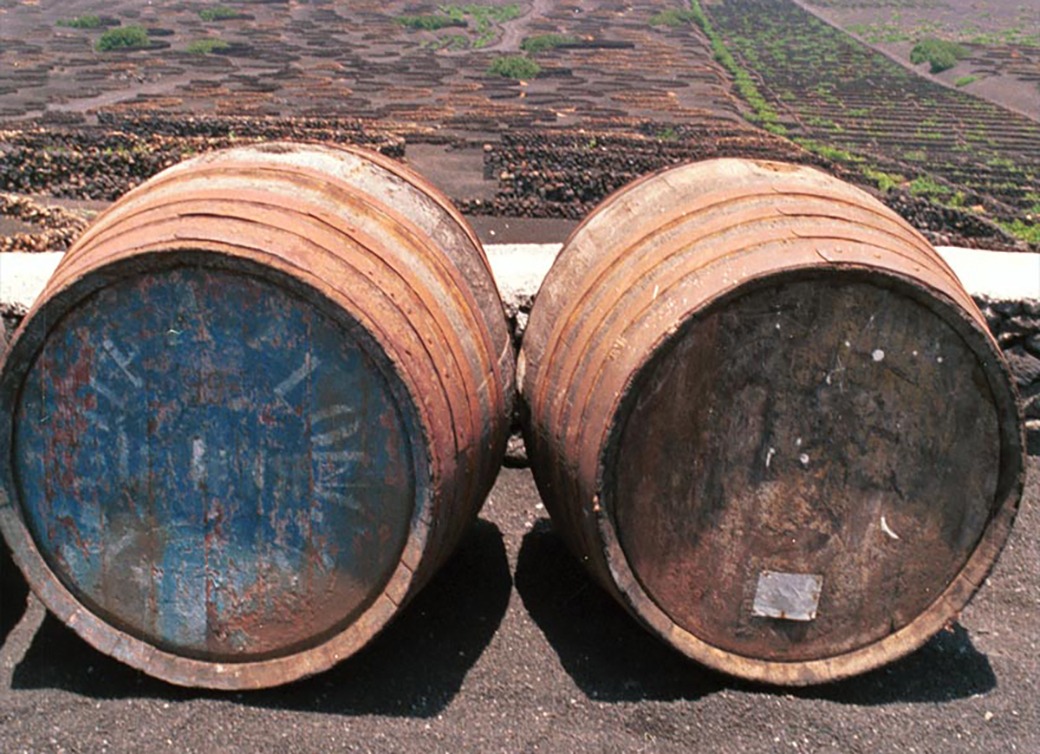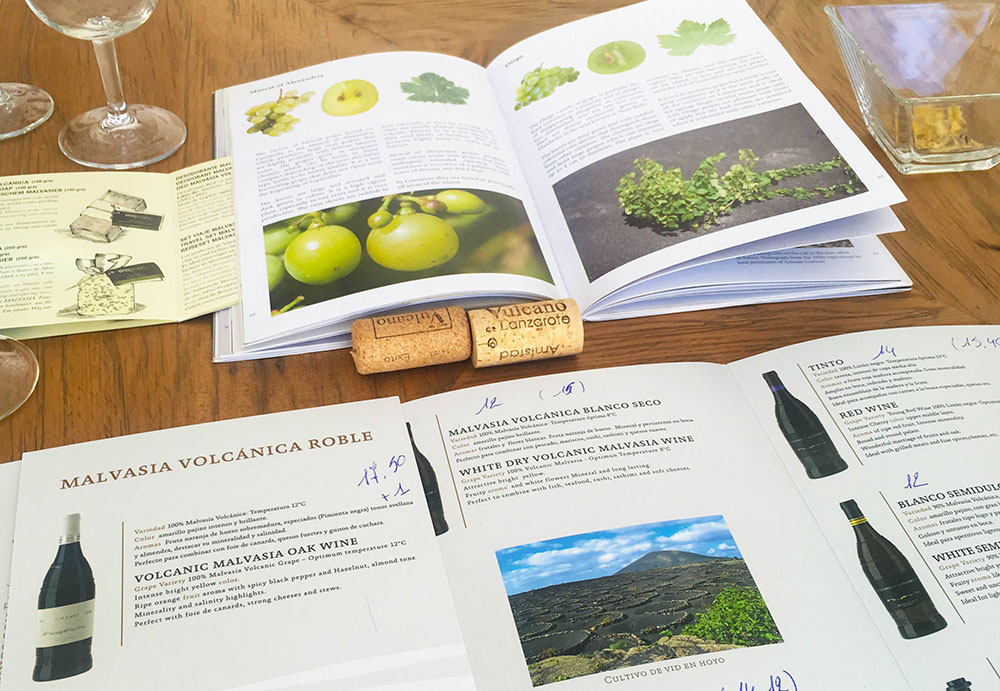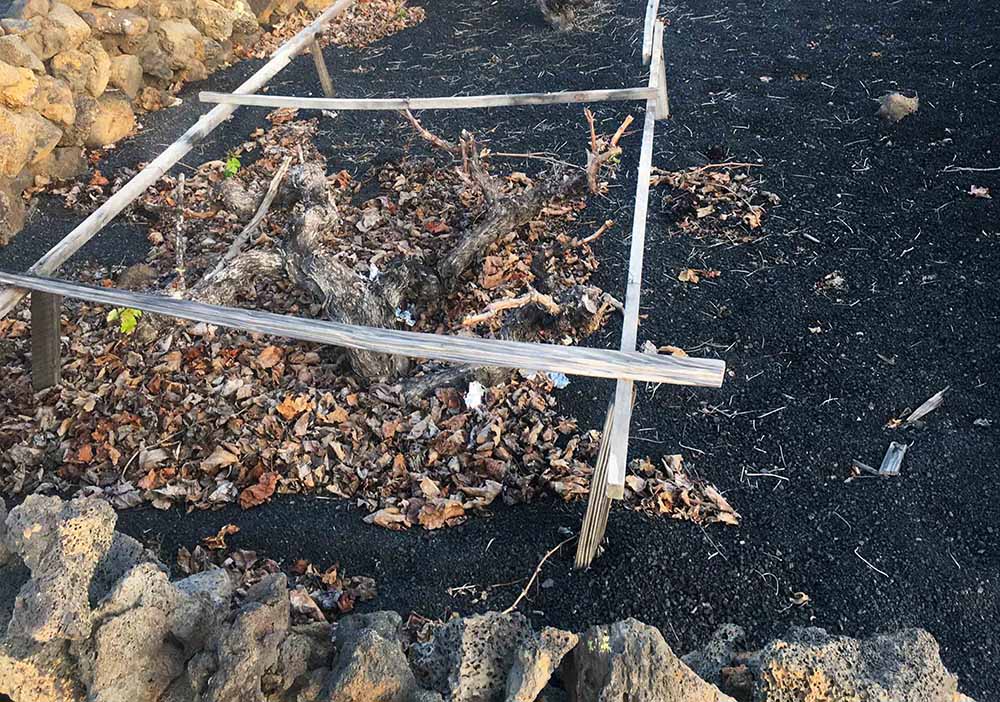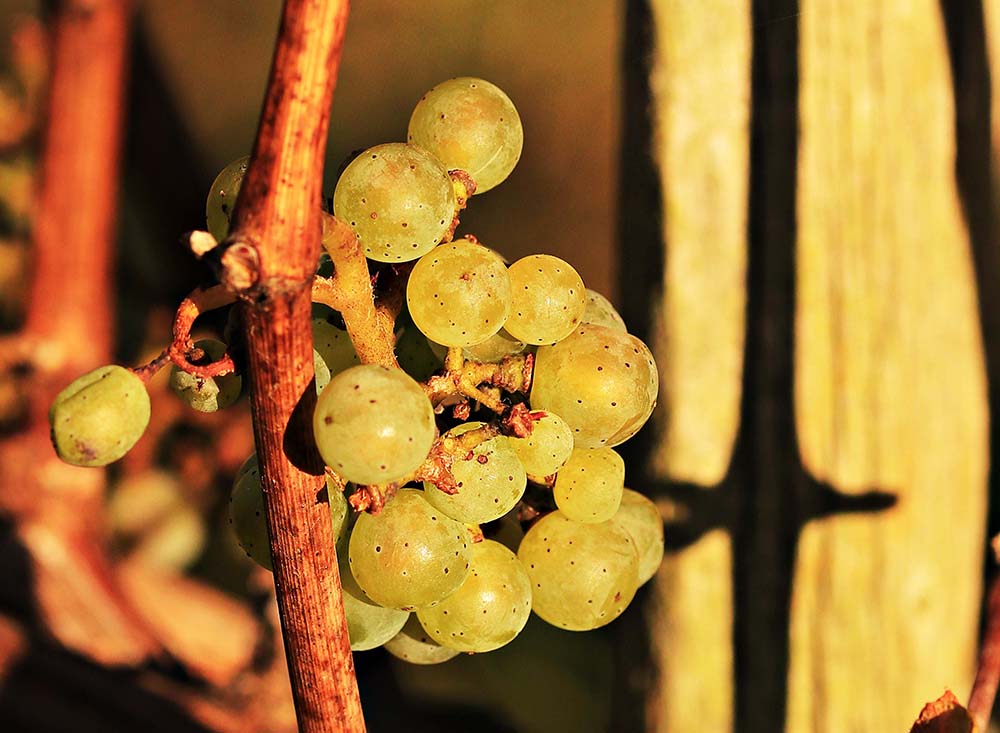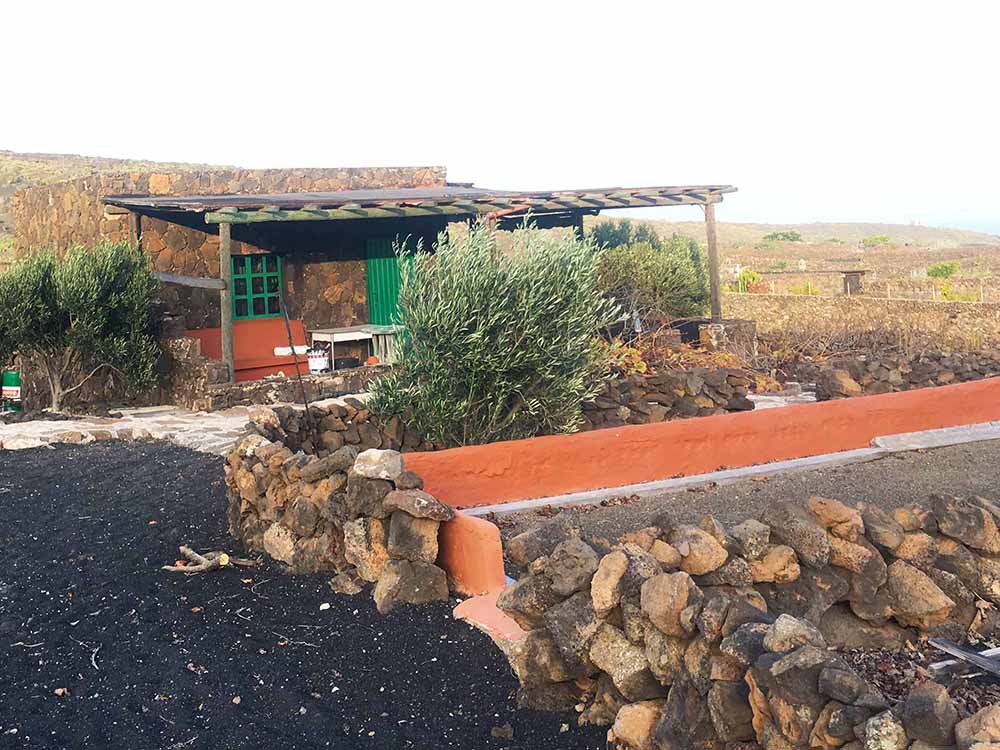 27.04.2019
Brussels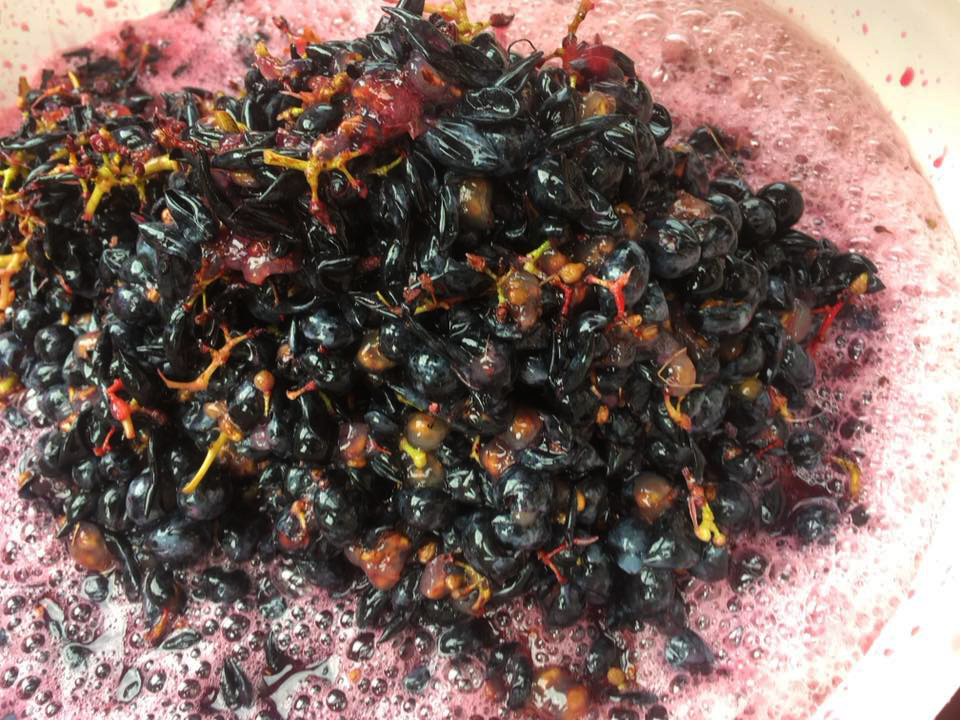 Making wine – and being proud of it in the end
After my course on wine making, I got the taste of it. But I had not got the opportunity to produce any sort of wine until my cousin - living in Brussels in a house with a garden with some decorative vines on the porch – asked me if we could make wine out of these grapes. Of course!!! That was the answer, let's give it a try.

I had the basis of the material: two 30 liter buckets with a tap on it, 4 glass 5 liter bottles, Airlocks (funny tools to keep the air from coming into the wine, but allowing the gasses produced during fermentation to escape, rubber tube to siphon, and some necessary products ( sterilization product for working hygienically, wine yeast, yeast nutrition, plain white sugar and potassium sulfite. And my cousin provided the rest, empty bottles, corks and a cork machine (used to push the corks into the bottles), and of course the grapes.
I won't give details about our first attempt. I can only say that we made some really fancy wine vinegar. And that we all learn from our mistakes. Last summer (2018) was exceptionally great for the grapes, and we ended up with two crates of wonderful, deep colored grapes of an unknown variety (maybe, with a lot of guessing, it's Léon Millot. A sweet dark grape with colored juice. Popular for jam making!

29 September 2018: harvesting
We picked the grapes late in September, and immediately after picking comes the fun part: removing the grapes from the stalks, that is to say: pulling the berries off, and then squeezing them with our hands, until the juice comes out. The refractometer, an instrument used to measure the sweetness of the grapes and thus the possible future alcohol lever, indicated a decent alcohol level: alc. 11,5 % vol.

31 September 2018: adding the yeast
We let the juice sit for a couple of days, letting it ferment spontaneously, before adding the yeast. It started off nicely. We let it ferment slowly, trying to keep it in a cool place (around18°Celcius). After a few days, on October the 2nd, the fermentation was really going well, nice smells and lots of movement and bubbling of the fermentation in the wine. We stirred the bucket 2 times a day to push all the grapes that came on top back in the juice.

7 October 2019: pressing the juice
Pressing: getting rid of the skins of the grapes, after the first week of fermentation. We gathered the grapes in a kitchen towel or muslin cloth and press the grapes until we have as much juice as we can. From now on we would be adding a little bit of sugar each day (chaptalization) so that the fermenting process last longer. We added enough sugar to have an extra one% of alcohol (up to 12,5% Vol). The fermentation continued softly until the end of October.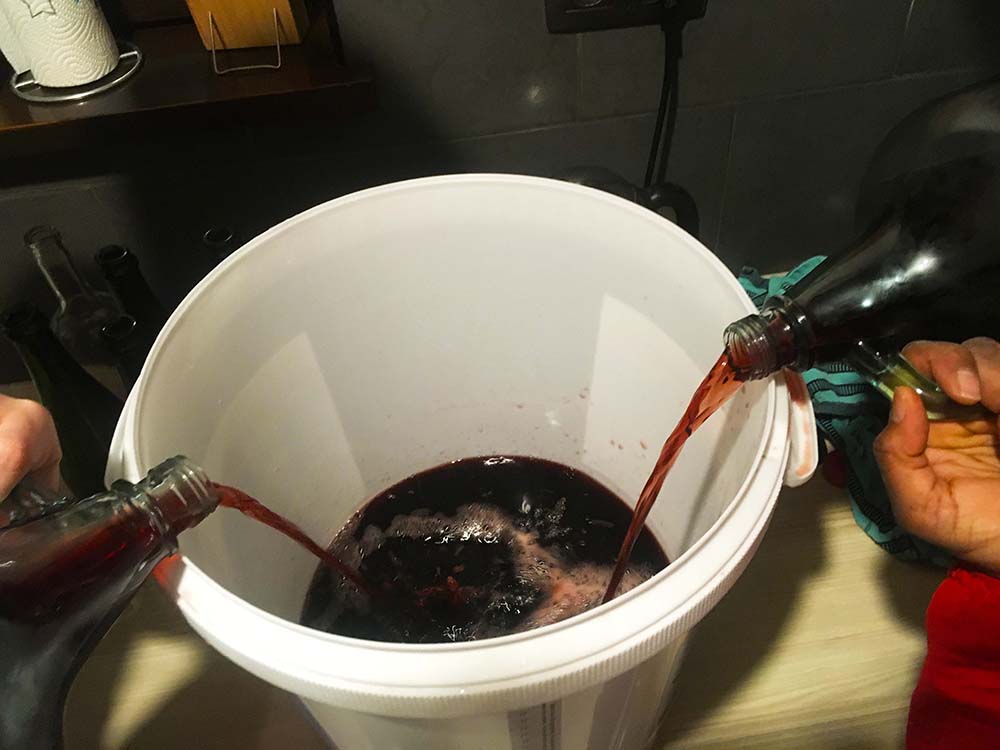 1 November 2018: clearing the juice
Clearing the juice is easy, we just siphon it to some carboys or demijohns, glass bottles with a content of 5 liter, and throw the thick layer of sediment left at the bottom of the bucket away. Doing this a couple of times brings more clarity in the wine. In the process you always lose some liquid too, so we end up with 15 liters of soon-to-be wine.

12 December 2018: Second clearing & 9 January 2019: Last clearing and bottling, adding sulfites for the first and only time (1g)

22 april 2019 - eastern Monday: barbecue
The 30 liters we had in the beginning gave us 16 bottles of home-made wine, the first bottle was opened at the first barbecue of the spring. No vinegar! Smooth and very drinkable. We are very proud of it!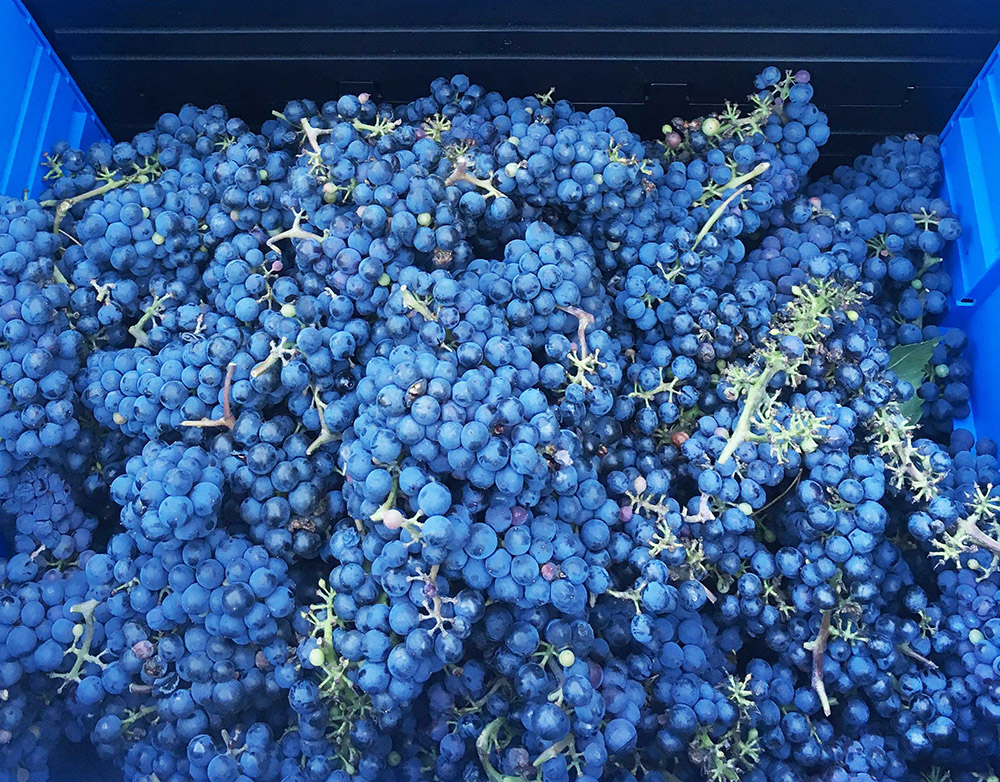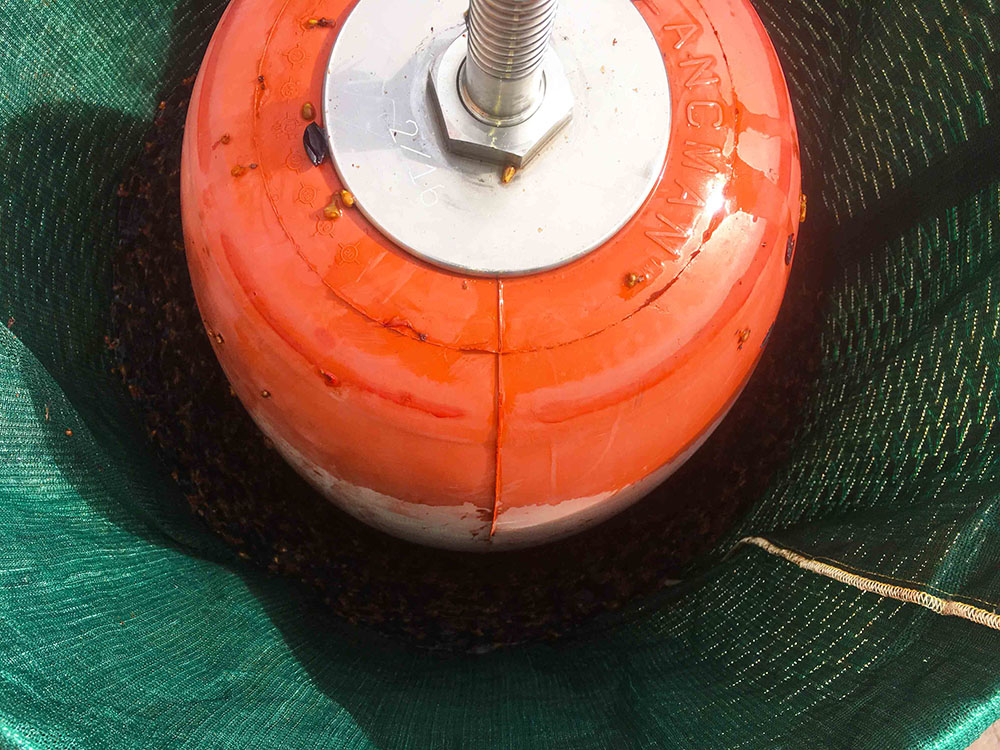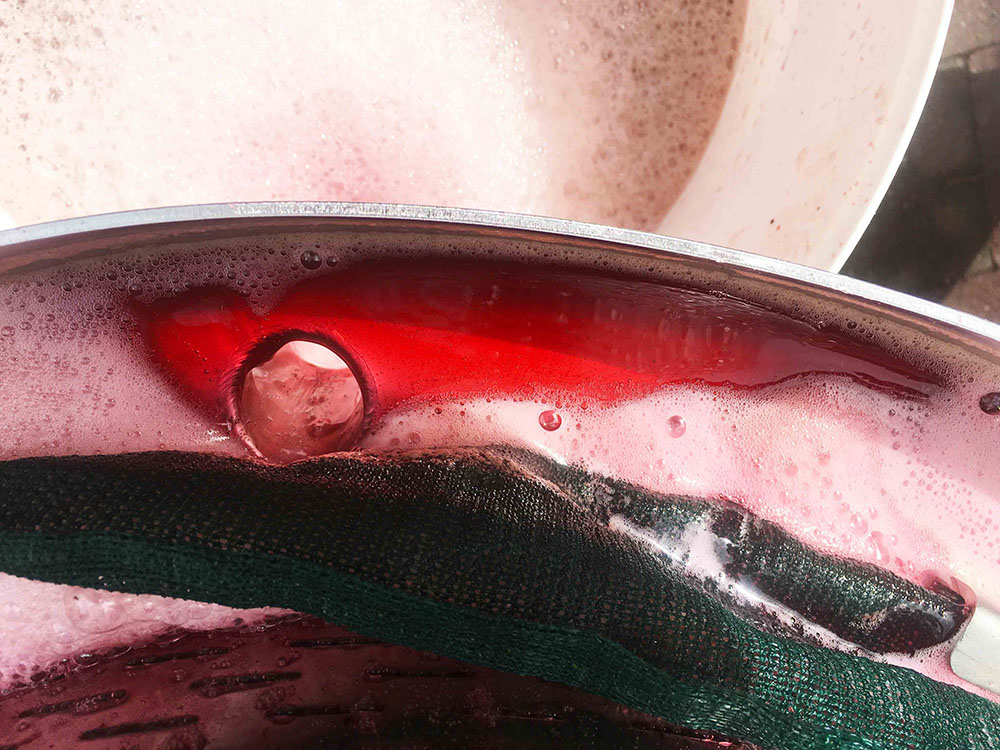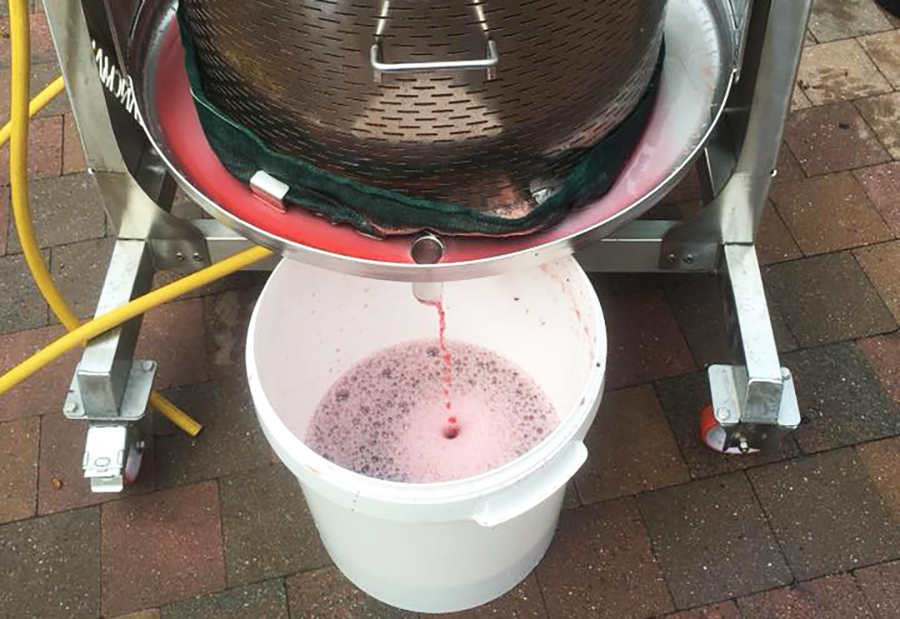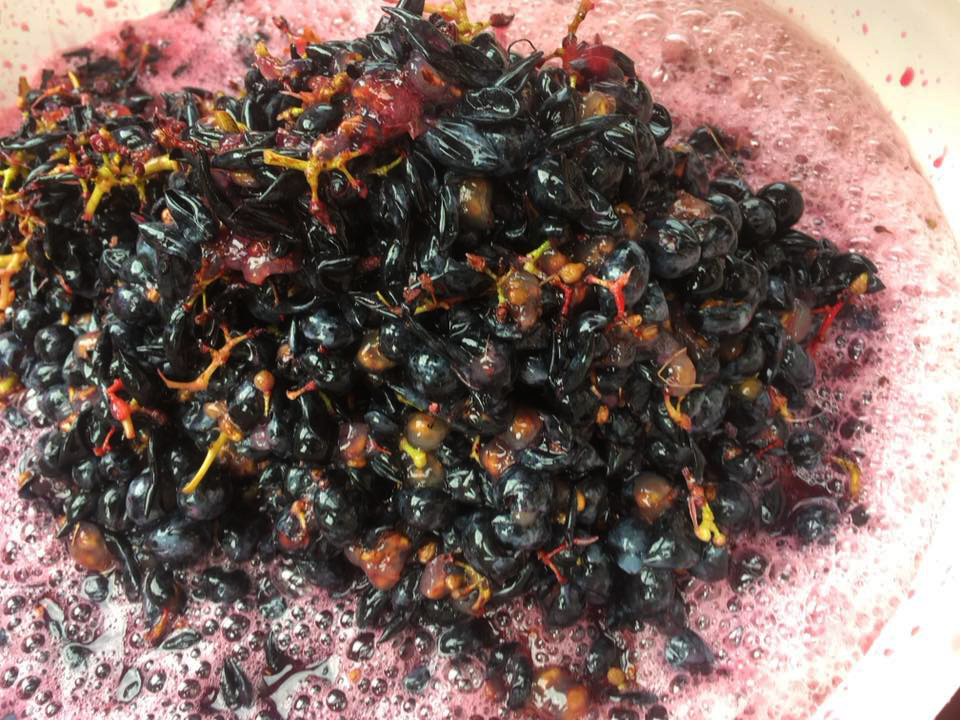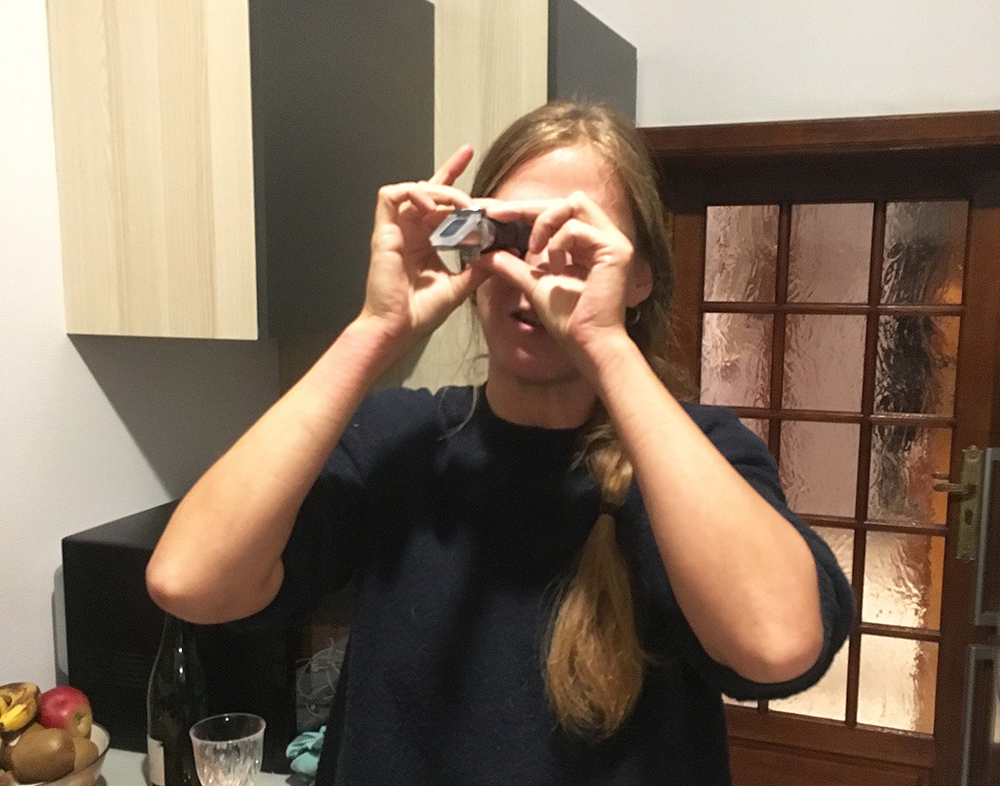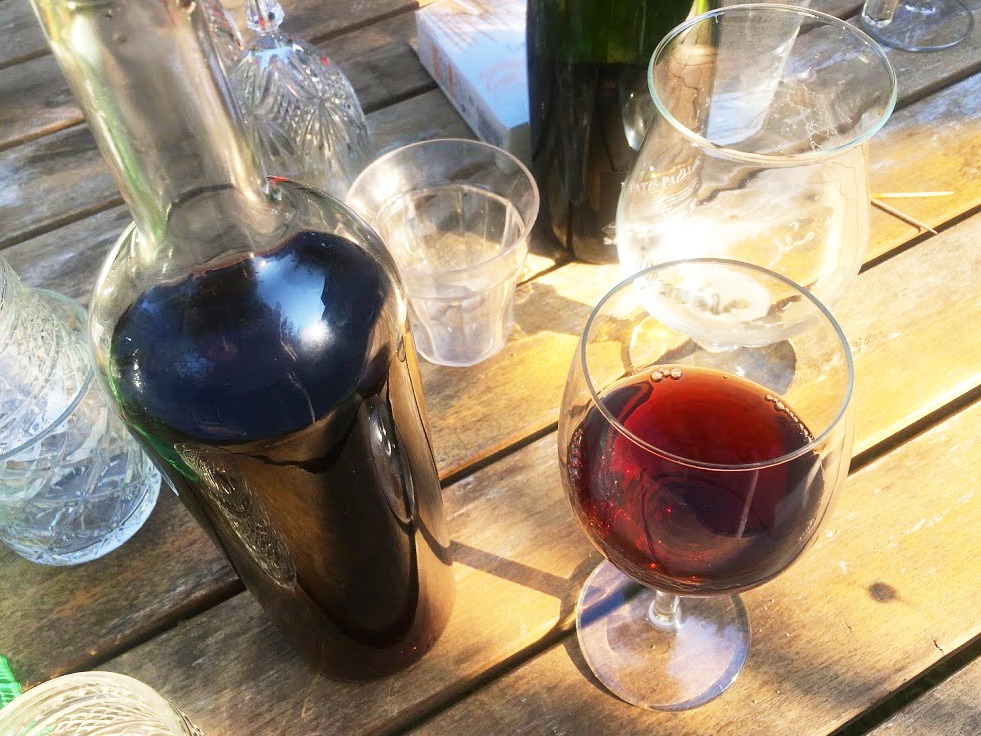 02.02.2019
Brussels